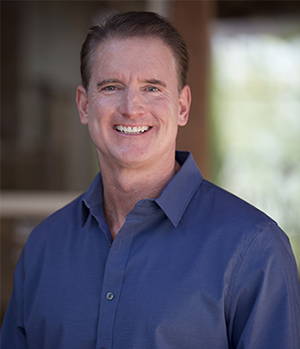 Kevin Hoy is a father, a U.S. Veteran and a dedicated entrepreneur who created Smart Apron while waiting tables at Red Robin, as he found the traditional apron he was given was not very useful and poorly designed. Therefore, he set out to design an apron that would help organize his work items and make him more efficient.
Kevin's first Smart Apron prototype was very simple and it allowed him to test his idea of a multi-functional apron, with many pockets, two with zippers, and an adjustable and locking waistband.
Over the years, Kevin worked diligently on the original prototype and received a U.S. Patent in 2001 for his Smart Apron design efforts. Kevin continued to create new designs while testing them in a variety of environments such as restaurants, bars, with school teachers, in the home, in casinos and bingo halls, as well as at concession stands, with street cart and food truck vendors, face painters and countless other industries throughout the United States.