Become a
Smart Apron Distributor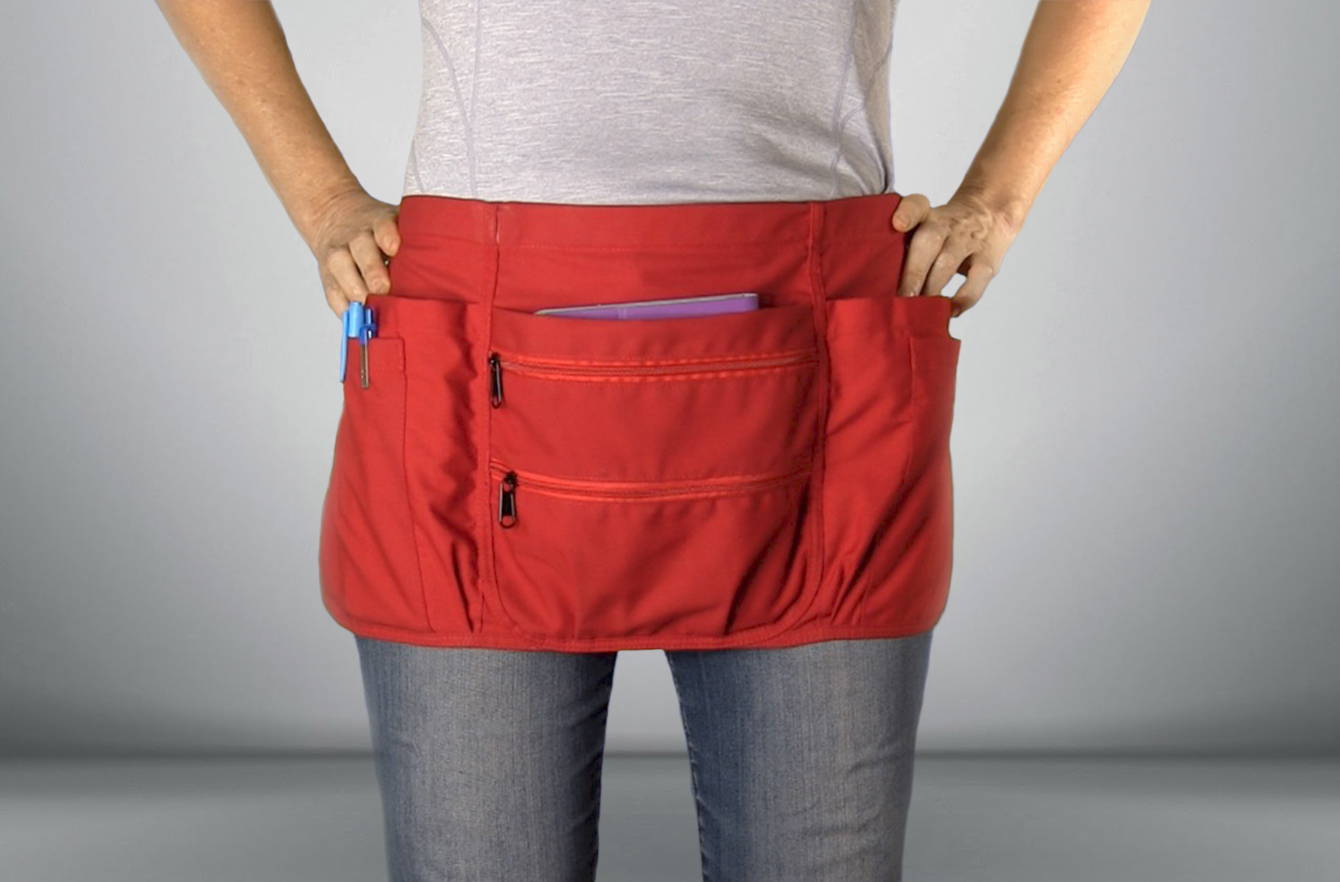 We are developing a network of Smart Apron Distributors to assist in marketing and selling our innovative work aprons, which offer superior functionality and have the highest build quality of any work apron. We offer excellent profit margins, outstanding sales commission percentages and competitive product pricing.

More importantly, in joining us as a valued distributor, we will support your sales efforts by providing training on product usage, share sales trends and customer demographic data, provide marketing materials and ensure frequent two-way communication always occurs.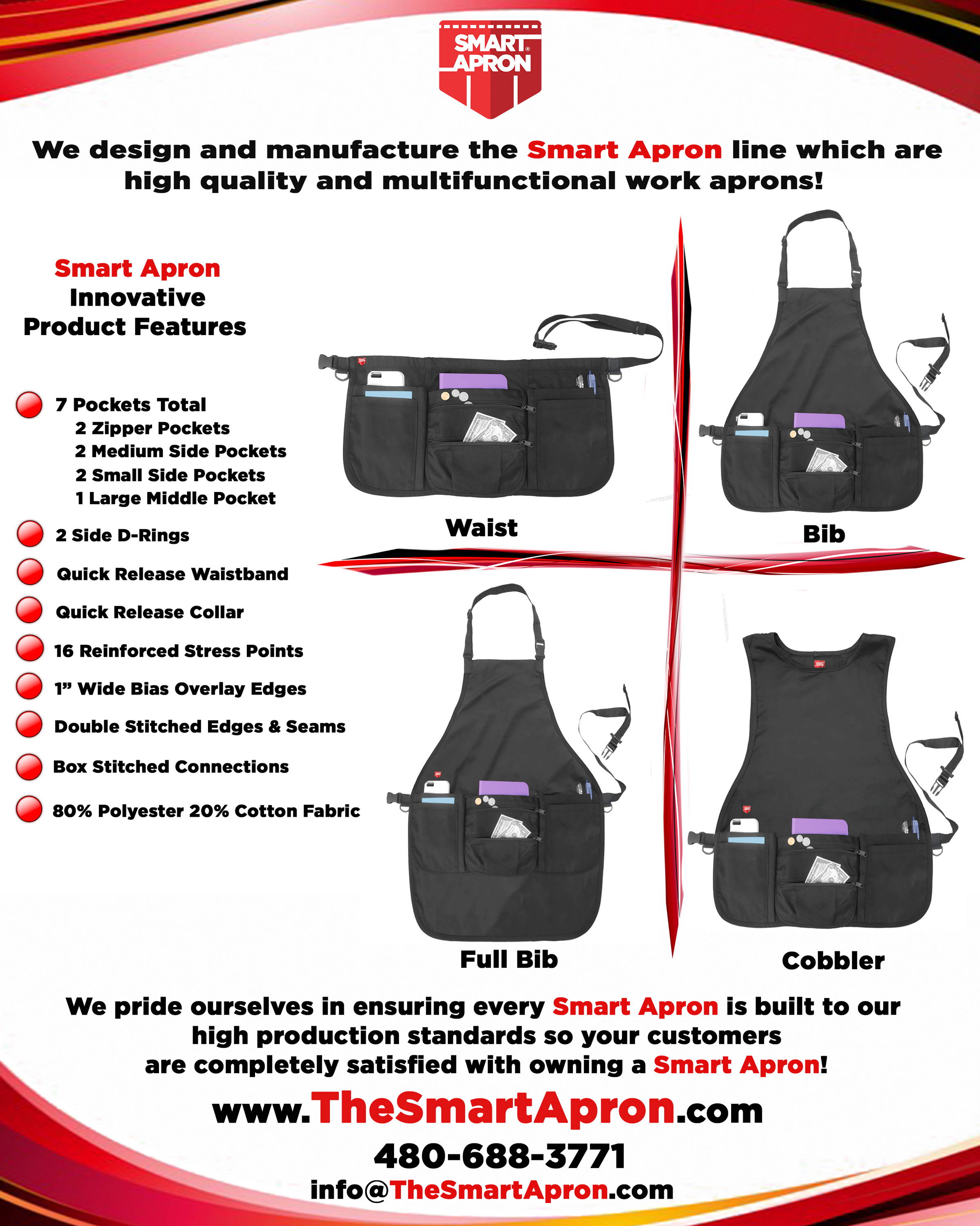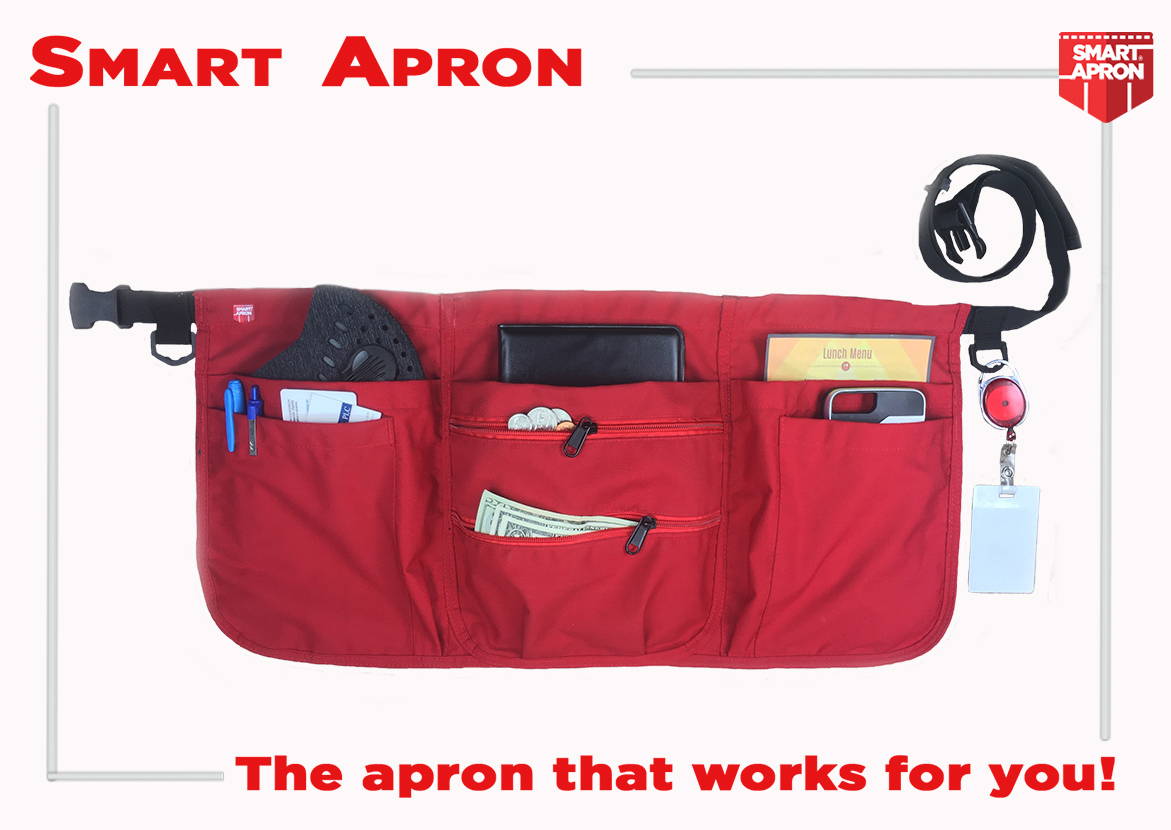 Why partner with
Smart Apron?
Smart Aprons are the most adaptable work aprons available today, as they vastly improve work flow in any industry using an apron, as part of their uniform.

Current designs include: Waist, Bib, Full Bib and Cobbler.

Smart Aprons incorporate a patent pending 'core pocket section design' consisting of 7 strategically placed pockets, which organize all work items so they're at your finger tips, with 2 pockets having zippers to secure important items.

Smart Aprons also use a quick release and adjustable waist band and/or collar, as well as providing 2 side D-rings located on either side of the apron.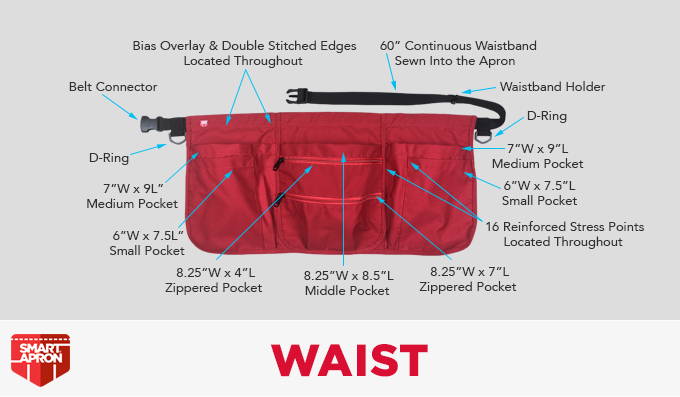 Structural design features include; 16 stress point areas which are reinforced with thread anchors, edges are sealed with 1" wide folded bias which is double stitched, fabric folds allow easy pocket expansion, are made from a 80% Polyester 20% Cotton fabric blend and only high quality components are utilized; such as YKK zippers.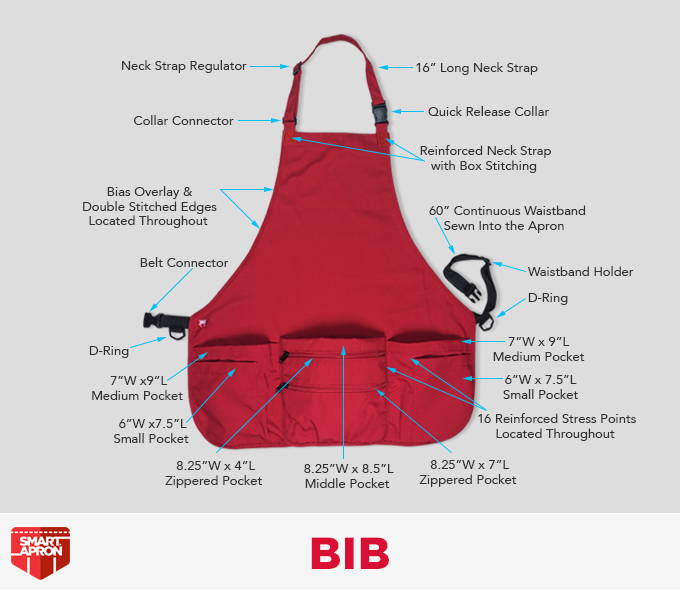 Smart Apron's target markets include; restaurants, bars, hotels/resorts, independent vendors, concessions, casinos, schools/teachers, airlines, valets and countless other industries.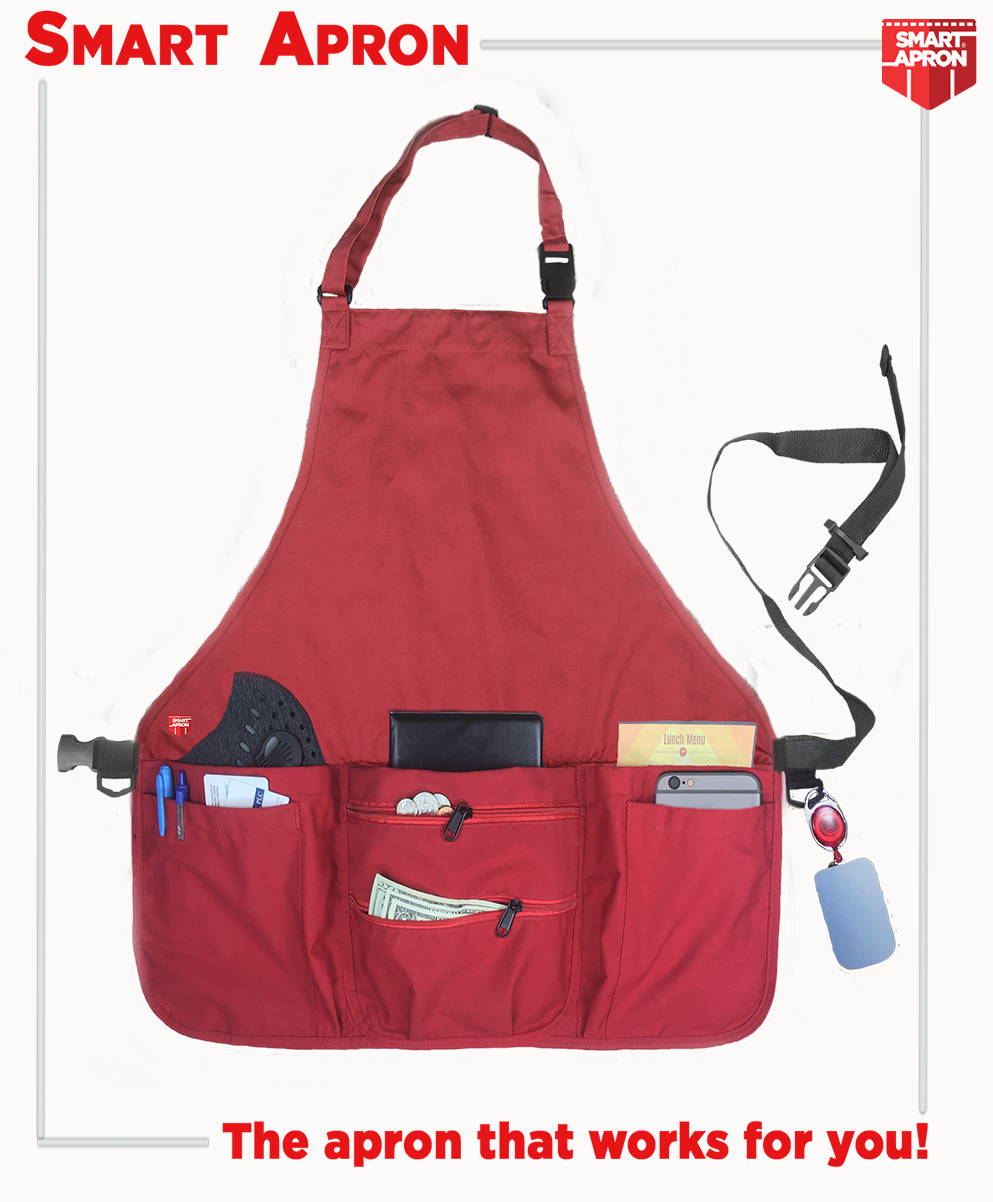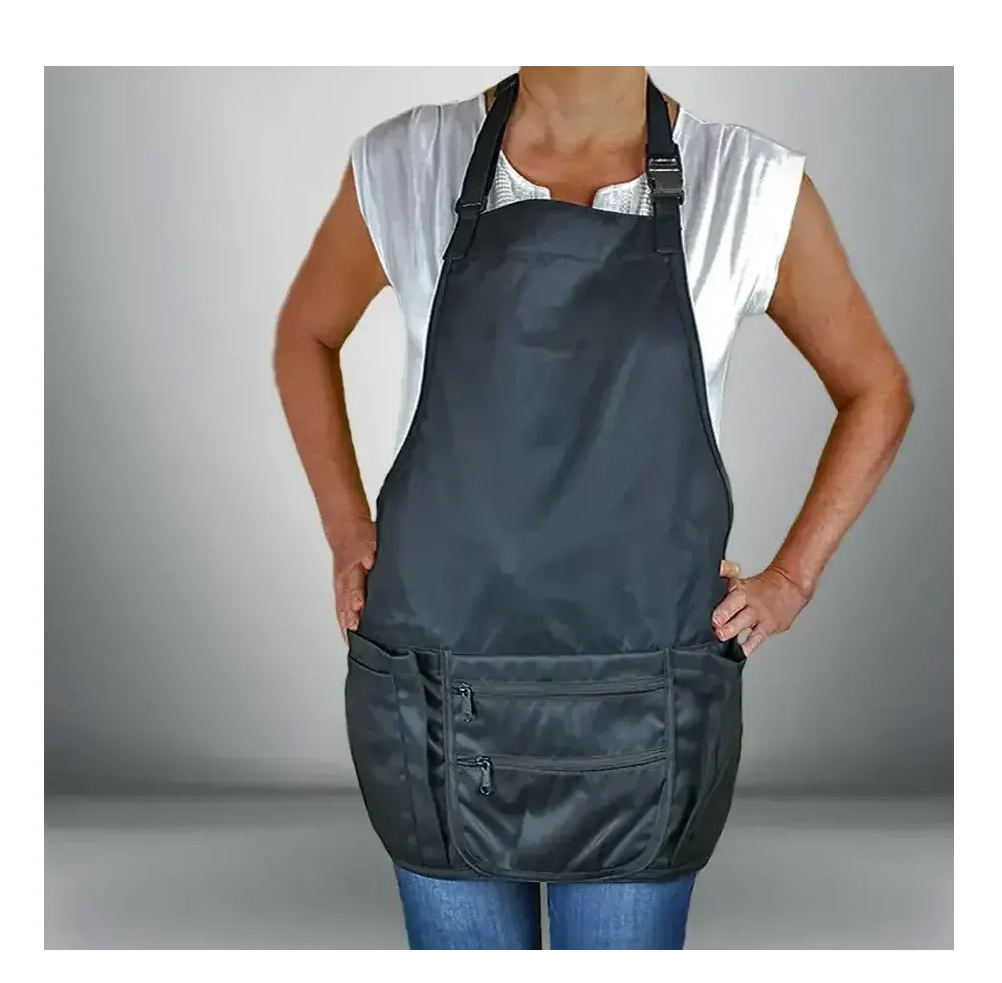 Please complete the below form if interested in becoming a Smart Apron Distributor and we will reach out to you within 2 business days. If you have questions please call or text us at 480-688-3771
Thank you!
---