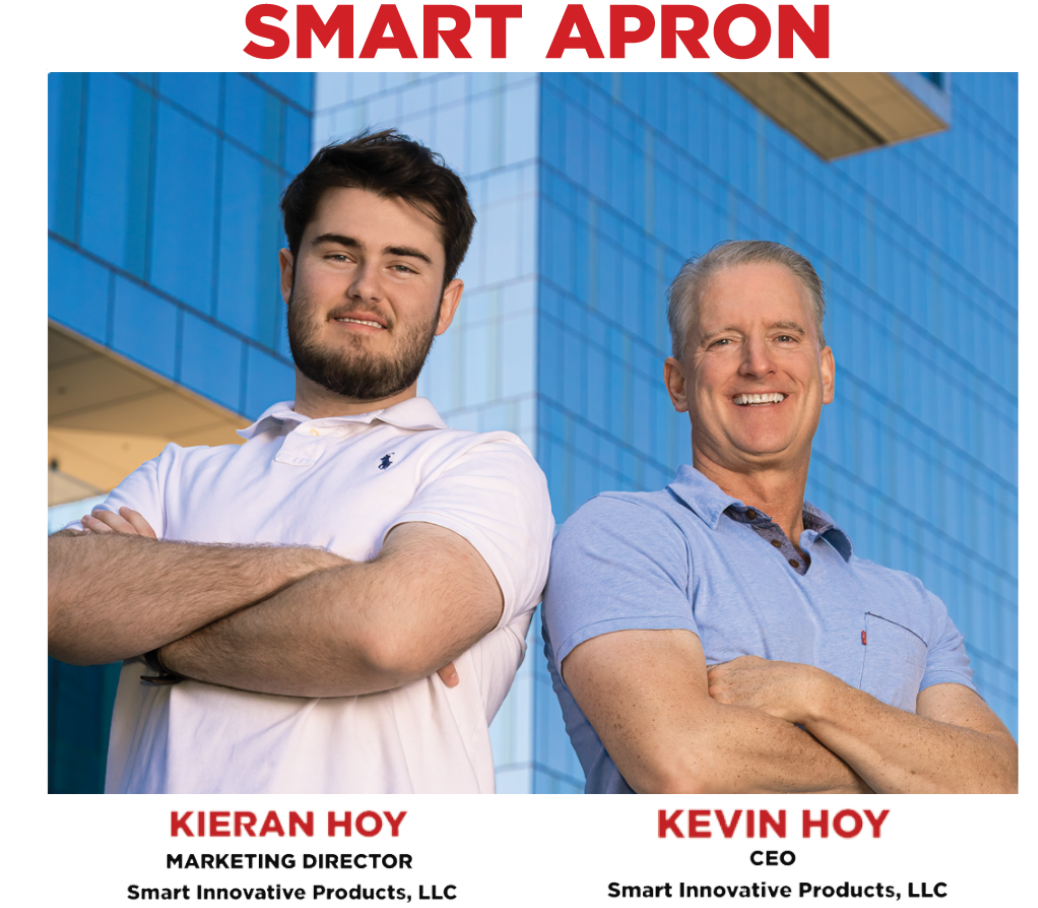 How Smart Apron was Invented
The original Smart Apron was invented by Kevin Hoy, as he wanted to build a multi-functional and durable work apron. This occurred only a few weeks after Kevin completed the US Army Military Police Academy, as he took a food server position at Red Robin, while he interviewed with several local police departments. While Kevin waited tables, he found the traditional apron was more of a hindrance than helpful, and wanted to incorporate military uniform design features, as they offered plenty of pockets and other features to hold various types of equipment.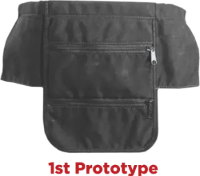 Therefore, Kevin took an old fanny pack, cut out the bottom, hand sewed on two zippered pockets and with permission from the restaurant owner, he wore the prototype during a shift. Kevin found it actually saved him lots of time, and kept his main work items at this fingertips and always ready for use.
Kevin then worked with a local company to produce 30 prototypes of his new apron prototype, originally called the 'waiter holster'. When the prototypes were completed, Kevin enlisted his fellow food servers to wear the prototypes during a shift or two, and then provide him with feedback. The initial feedback was so promising it cemented Kevin's desire to continue to modify the design into something special.
During the next few years, Kevin and original business partner, Hans Schramm, worked diligently in improving the waist design, eventually added the Bib style Smart Apron. The product line become moderately successful, as Smart Aprons began to sell nationwide, with Smart Apron becoming a vendor with a large national food service distributor. Unfortunately, due to poor manufacturing quality, Smart Apron paused operations until a manufacturer could be located that could produce Smart Aprons to their exacting design specifications and high quality standards.
High School Marketing Class
Life went on and the Smart Apron laid dormant until 2016, when Kevin's son, Kieran, presented the Smart Apron product in his advanced marketing class for an assignment, and later that week informed his dad the Smart Apron presentation was a huge success! Kieran added his fellow classmates wanted to buy a Smart Apron and his marketing teacher asked why the Smart Aprons weren't on Amazon? So, Kevin agreed to revitalize Smart Apron, only if his son would partner with him, which Kieran agreed to do.
Rebrand and Revitalize
Over the next 3 years, the father and son duo rebranded the line, secured top level manufacturing, expanded their total number of designs to 11, created a new website, Trademarked the Smart Apron name and logo, filed patents, launched their products on Amazon, and completed hundreds of other operational tasks to begin to scale brand awareness and sales.
In 2019, Smart Apron completed a Brand License with Turtle Wax, and created the Turtle Wax Smart Apron, designed for carwash professionals and car care enthusiasts. This car care apron incorporates a 'no scratch' design, water resistant fabric and a 1 ½" waistband with large. D-rings attached to the waistband, allowing customers to use it like a mobile toolbox.
During 2020, amidst the COVID pandemic, Smart Apron took advantage of this economic slowdown to improve all online ecommerce platform product listings, and to contact nationally recognized foodservice distributors, to showcase how Smart Aprons can benefit their customers.
Due to these efforts, Smart Apron completed distribution agreements with the below companies in 2021-22:
US Foods Direct · Sysco/Supplies on the Fly · Edward Don
In addition, Smart Apron launched on the below ecommerce websites to increase their B2C market reach.
Etsy · Walmart · Michaels Marketplace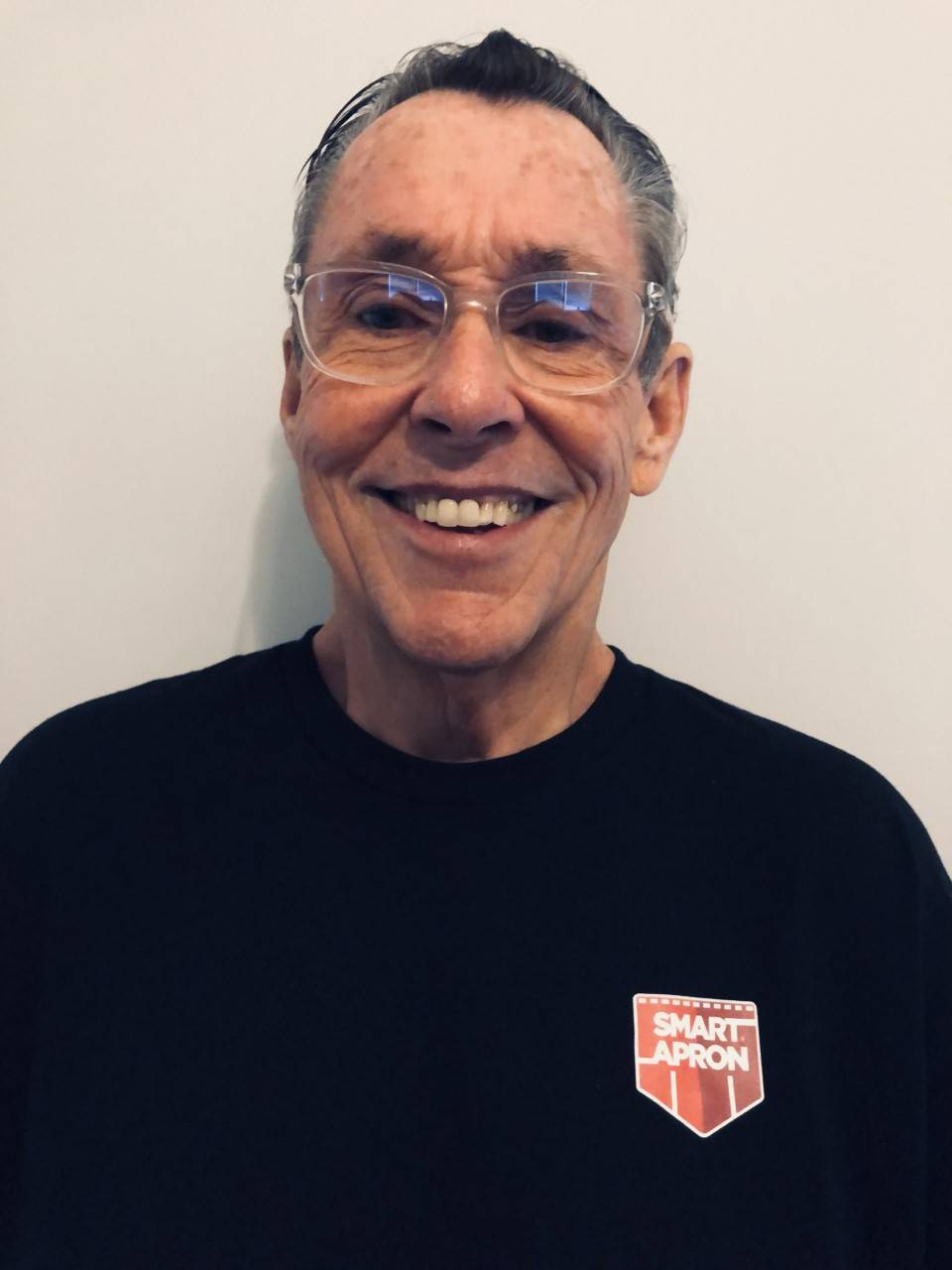 In 2021, Smart Apron added a new Regional Sales Manager, Dan Foley of South Carolina. Dan has over 30 years of senior level sales and business development experience in working for Coca Cola Company, Royal Crown Cola Company and Genesee Brewing Company. Dan has in-depth knowledge of the beverage industry, marketing consumer products, distribution, and operational logistics. In Dan's short tenure with Smart Apron, he has not only secured sales, but has also collaborated with senior level staff at Sysco/SOTF and Edward Don to finalize distribution and sales agreements. Feel free to contact Dan Foley at dfoley@TheSmartApron.com or by phone at 704-877-7326
2022 and Beyond
Smart Apron launched a redesigned website concept, which offers a better overall viewing perspective for the customer. Smart Apron also gave a partial reveal of their next new Smart Apron design, called the Smart Apron Mini, which will be available in mid-2022. In addition, Turtle Wax extended their product license agreement with Smart Apron until 2025.
With the completion of vendor on-boarding with some of the largest foodservice distributors in the world, Smart Apron's marketing team are developing a series of fun product training videos their distributor's marketing and sales staff can use to quickly learn why Smart Aprons would be very beneficial for their customers to own.
Smart Apron has also garnered many accolades from its online B2C platforms, and this trend is growing:
· Etsy: 44-5 Star Ratings with excellent reviews
· Amazon: Named Amazon's Choice, Top 20 Seller-Tool Apron, 250+ 5 star reviews
Moving into 2022 and beyond, Smart Apron's main objective is to ensure its products are of the highest quality, are durable and give outstanding value for all of their customers.
Reach out to, Kieran Hoy, Director of Marketing for more company and product information, at Kieran.Hoy@TheSmartApron.com or by phone/text at 480-253-7595.
Smart Apron Introduction Video
---